President Jordan Overton
Jordan Overton has been fascinated with weather since an early age. Born and raised in Oklahoma, he grew accustomed to Oklahoma's unique weather. As early as 16, Jordan began working for TV stations in the Tulsa Metro area. He has continued to follow his dream by attending OU to pursue a degree in Meteorology. Jordan's focus is in broadcasting and communication, and he plans to be a Broadcast Meteorologist after graduation. Jordan works for the School of Meteorology as a Student Media Assistant, where he works on media projects and handles social media for the school. Jordan is also heavily involved in Broadcasting, and is the Senior Weather Producer for OU Nightly. In his free time, Jordan enjoys traveling, sports, the pool, and trying new activities in the area with friends.
Email: jordan.overton-1@ou.edu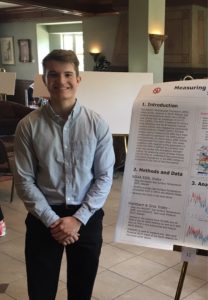 Vice President Tyler Stanfield
Tyler Stanfield is a sophomore meteorology student here at the University of Oklahoma. In addition to his SCAN duties, he is an OWL shift leader as well as an undergraduate researcher working on climate variability. Tyler was also the first freshmen OU student to receive two city trophies for excellence in forecasting in WxChallenge during the Fall 2016 semester. Originally from Austin, Texas, his interest in meteorology was sparked at the age of eight when he became deeply interested in hurricanes. This interest brought him to OU where he intends on receiving his bachelor's degree as well as minors in Mathematics and GIS. In his free time, Tyler enjoys forecasting, watching sports, working out, and hanging out with friends.
Email: tylerstanfield@ou.edu

Publicist Nash Rhodes
Nash Rhodes is from Nashville, Tennessee. He is a sophomore in the School of Meteorology at the University of Oklahoma, with minors in Electrical Engineering and Broadcast. Currently, he is an active member of The Oklahoma Weather Lab and a student meteorologist for OU Nightly. Having had the only tornado shelter in the neighborhood, his family hosted many severe weather get togethers, which led to Nash's early interest in storms and the nickname Doppler Boy. His main hobbies include playing sports, hanging out with friends, and locating his lost nametag at the National Weather Center.
Email: nash@ou.edu
Outreach Coordinator Elizabeth Leslie
Elizabeth Leslie is a junior in the school of meteorology with a minor in communication and mathematics. From an early age, Elizabeth always wanted to grow up and become a meteorologist. From forcing her girl scout troop to participate in the "weather badge" to shadowing her neighbor at the climate prediction center, she has always had a fascination with weather! Her senior year she had the chance to intern in NOAA's communication office for five weeks where she was able to run the social media accounts and work on the five-year anniversary project for the 2011 severe weather season. This is where she discovered her passion for communication In addition to serving as outreach coordinator for SCAN, she also serves is Director of Outreach and is a student shift leader for the Oklahoma Weather Lab. Outside of the School of Meteorology, she is a member of Alpha Sigma Kappa: Women in Technical Studies which is a unique social sorority for women perusing technical majors.
Email: Elizabeth.F.Leslie@ou.edu

Secretary Jenna Warner
Jenna Warner is a sophomore at the University of Oklahoma where she is pursuing her dream major, Meteorology, with three minors in Broadcast Journalism, Mathematics, and Environmental Science. As well as the SCAN Secretary, she is a student meteorologist for OU's campus news station, OU Nightly, the Director of Broadcast Media for the Oklahoma Weather Lab, a volunteer with OU's Weather Friends Outreach Program, and plays for OU's club field hockey team. She loves being very involved on campus, and was part of the first Non-Greek Performance Group in Sooner Scandals through Class Council her freshman year. Jenna interned at a news station in her hometown of Columbus, Ohio, under WBNS 10TV's Meteorologist Ashlee Baracy over the Summer of 2017. This Fall she is looking forward to interning here in OKC at KWTV News9 under Chief Meteorologist David Payne. When Jenna isn't striving for her goals or keeping an eye to the sky, she enjoys cooking, watching sports, finding new adventures, and eating ice cream
Email: Jenna.G.Warner-1@ou.edu
Treasurer Aspen Endriss
Aspen Endriss is a sophomore in the School of Meteorology at the University of Oklahoma, pursuing a degree in Meteorology with a minor in Broadcast Meteorology and Mathematics. Being born in Oklahoma, she was always fascinated with weather. Her hometown of Little Axe, Oklahoma has seen numerous tornadoes, but the one that directly affected her was on May 19, 2013. She saw everything in her neighborhood that she knew growing up destroyed. After that, she knew she wanted to go to school for meteorology. In high school she played many sports. Aspen is a 3-time state champion in softball from Little Axe High School and received a scholarship to play softball at St. Gregorys University. When she's not studying or going to class, she enjoys being involved at OU Nightly, coaching softball for her goddaughter and spending time with friends and family.
Email: aspen.endriss@ou.edu
Historian/Webmaster
Email:

Senior Representative Sam Emmerson
Sam Emmerson is a senior in meteorology at the University of Oklahoma, with minors in Mathematics and Computer Science. Originally hailing from Bloomington, Illinois, Sam has always been fascinated by the many facets of meteorology, which drew him to OU's School of Meteorology. In addition to being a member of SCAN, Sam is also the Deputy Director of Development for the Oklahoma Weather Lab, a SoM Student Ambassador, and most notably, a 2017 NOAA Hollings Scholar. As part of his scholarship, Sam conducted research into the radar characteristics of tornado debris signatures at the Atlanta NWS WFO, which coupled nicely with his ongoing internship at the NWS Radar Operations Center. Whenever he's not looking at the radar (a rare occurrence), Sam enjoys playing video games, exploring, and relaxing with friends.
Email:

Junior Representative Max Ungar
Max Ungar is a junior in the School of Meteorology at the University of Oklahoma. Originally from Zionsville, IN, Max's fascination with weather began on May 4th, 2007 when a devastating EF-5 tornado impacted the town of Greensburg, KS. While Max didn't have any personal connection to the town, the powerful images of the devastation on news reports gripped his imagination. This imagination and interest in the power of weather and its effect on people's lives has led Max to OU, where he intends on receiving a BS in Meteorology. During the 2017-2018 academic term, Max was a shift leader for the Oklahoma Weather Lab. Outside of the classroom Max enjoys playing intramural sports with friends, exploring Oklahoma, and going to OU sporting events.
Email: Max.D.Ungar-1@ou.edu
Sophomore Representative Connor Bruce
Connor Bruce has been fascinated with meteorology since an early age. Growing up in Maryland he didn't experience much severe weather, so once he learned about the Meteorology program at OU he knew that was where he wanted to go. His main goal is to eventually conduct research that goes into severe weather forecasting. Some of his hobbies include hiking and camping, as an Eagle Scout, and generally being outside. You can always find Connor studying by the swings in front of Adams tower, eating somewhere, or at the National Weather Center.
Email: connormbruce@ou.edu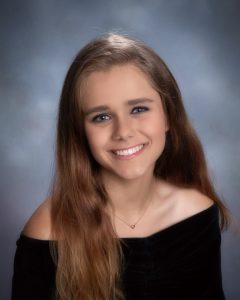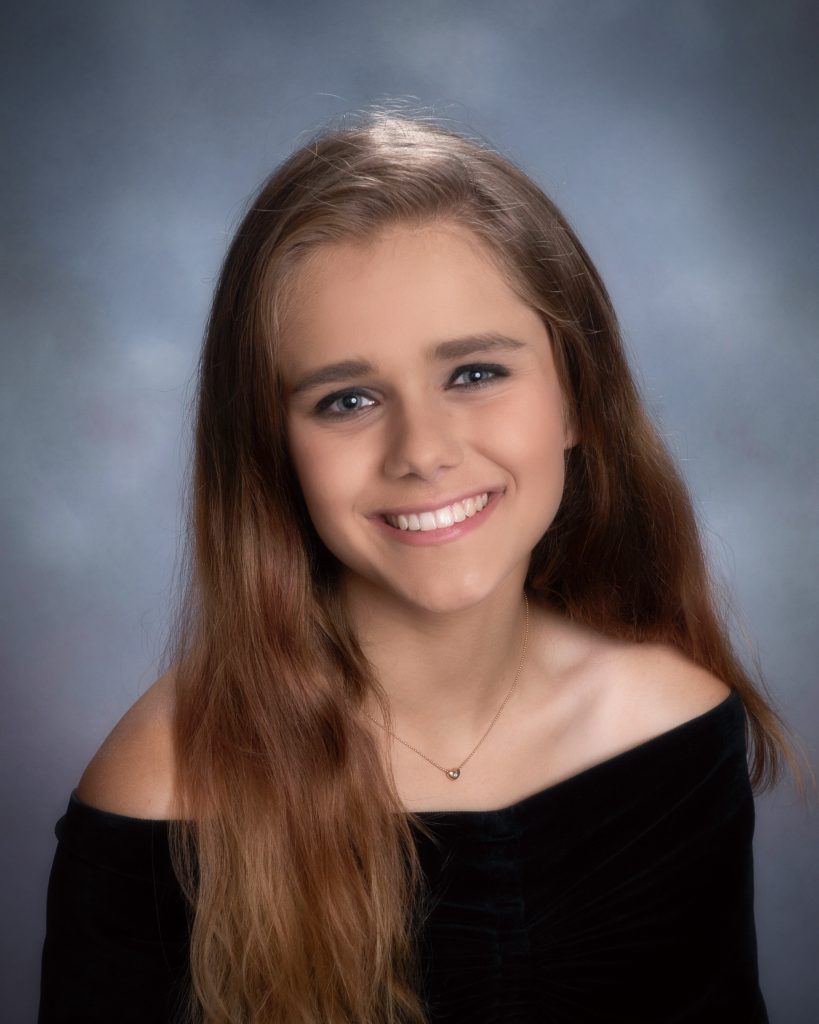 Freshman Representative Katie Gant
Katie Gant is a freshman in the School of Meteorology at the University. She is from Doylestown, PA and has had her heart set to become a meteorologist for as long as she could remember. Throughout middle and high school, her teachers and classmates always came to her for the weather report. Her dream is to receive her M.S. in Meteorology from OU and become a meteorologist for NASA. She is also minoring in Astrophysics. One of her most fascinating weather experiences was when she stat on her porch as Hurricane Sandy hit her state in 2012. When not looking at the radar, she enjoys marching with the Pride of Oklahoma Color Guard, drawing, and cheering on the Sooners.
Email: katie.gant.wx@ou.edu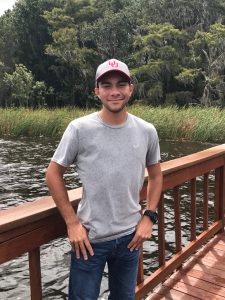 Freshman Representative William Kortright
William Kortright is a freshman in the School of Meteorology at the University of Oklahoma. He has had a lifelong passion for weather, growing up in Jacksonville, Florida where his first experience with severe weather was a tropical storm in 2004 and from there on he was passionate about meteorology. Though he has never seen a tornado, his interest in studying them was born while watching the show Storm Chasers. He volunteered with Chief Meteorologist, Mike Buresh for 2 summers in Jacksonville and runs a weather page where he provides weather forecasts for the Jacksonville area. Apart from the weather, William is an avid sports fan and a diehard Philadelphia Eagles fan who also loves to read and play sports. He is excited to be at OU and is looking forward to his time here.
Email: William.J.Kortright-1@ou.edu