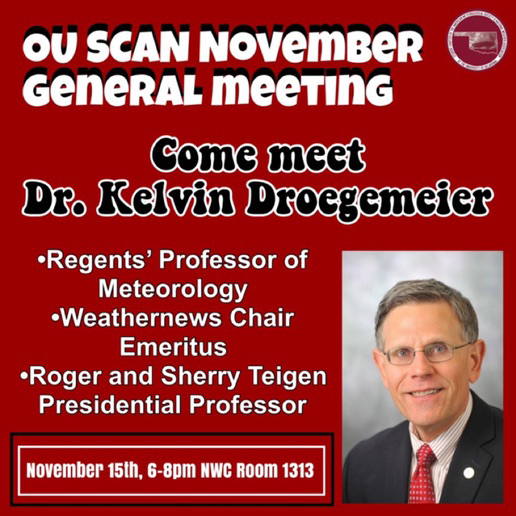 Our guest speaker this month was Dr. Kelvin Droegemeier. He is the former Director of The White House Office of Science and Technology Policy and currently resides as the Regents' Professor of Meteorology here at OU. 
He gave a brief overview of his background in meteorology and talked about some of the jobs he has had. He then gave a history of how some of the weather tools we have today came to be. He then went on to discuss his work while at The White House. He then opened up for questions.
We then had our attendance giveaway with 4 winners!