WHAT IS OU SCAN?
The University of Oklahoma Student Chapter of the American Meteorological Society and National Weather Association is an independent student-run organization at the University of Oklahoma that was established in 1961. The purpose of this organization is to provide educational, professional, social, and service opportunities for University of Oklahoma students interested in meteorology. It is also meant to provide community awareness regarding weather. Monthly meetings are held during the semester on the second Tuesday of the month at 6:30 p.m. in NWC 1313. At these meetings students will hear from a speaker from the meteorological community, as well as go over details for upcoming events, whether they be social or service events.
Download our constitution here
2020-2021 SCAN LEADERSHIP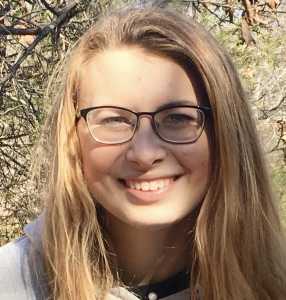 Amanda Novak
amanda.k.novak-1@ou.edu
President
Meteorology Senior
Hometown: North Andover, MA

Why I joined SCAN: I wanted to meet people with similar interests as well as learn more about the field of meteorology! I also enjoy the social aspects of SCAN – such as weather friends!
Interests: Running, hiking and exploring new places!
Interesting Fact: I was originally inspired to pursue meteorology after watching "Wake up with Al" in the third grade!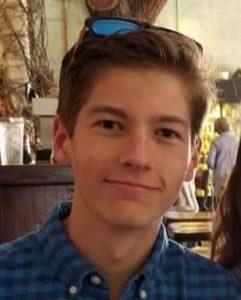 Joshua Spear
spearjb@ou.edu
Vice President
Meteorology Sophomore
Hometown: Atlanta, GA

Why I joined SCAN: To connect with experts in the field and to meet my fellow weather-geeks at OU!
Interests: Photography, videography, and of course weather
Interesting Fact: I was hit by a tornado while at school in 2011!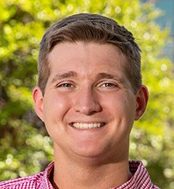 Connor Pearson
pearson.connor@ou.edu
Secretary
Meteorology Masters Student
Hometown: Tulsa, OK

Why I joined SCAN: I joined SCAN in order to help serve the members the best I can.
Interests: Reading, Netflix, and exercising
Interesting Fact: I'm an ordained minister.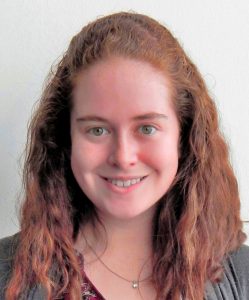 Zoe Douglas
zoedouglas@ou.edu
Treasurer
Meteorology Senior
Hometown: Terre Haute, IN

Why I joined SCAN: I joined SCAN to get involved in the School of Meteorology, meet other meteorology students, and learn about career paths after graduation.
Interests: Photography, hiking, and biking.
Interesting Fact: From 2015 to 2018, my dad and I traveled across the US for 2-5 weeks every summer and camped and hiked in national parks. In those four years, we visited over 35 parks, and in my lifetime, I've visited over 70 parks!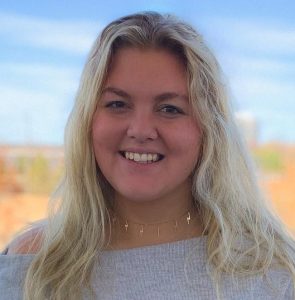 Lauren Tyler
laurenctyler@ou.edu
Publicist
Meteorology Senior
Hometown: Grapevine, TX

Why I joined SCAN: I joined SCAN because I wanted to meet more people in my major and find out about the different applications of meteorology! Also several of my friends are involved with SCAN so I wanted to support them!
Interests: I like to paint, draw, hike, workout, and hang out with friends and family.
Interesting Fact: I cheered for 13 years of my life!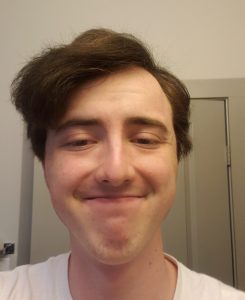 Bruce Pollock
bruce.c.pollock-1@ou.edu
Outreach Coordinator
Meteorology Junior
Hometown: Houston, TX

Why I joined SCAN: I joined SCAN because of the opportunities the organization offers for both learning and fun. From Weather friends, to speakers, to social events this organization offers a great break from the day to day life of college.
Interests: Video games, reading, and baking.
Interesting Fact: I've been through three major hurricanes in my lifetime.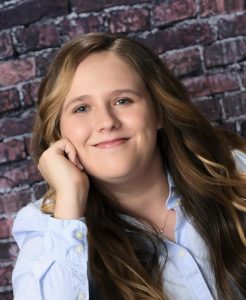 Leia Otterstatter
leia.m.otterstatter-1@ou.edu
Webmaster/Historian
Meteorology Junior
Hometown: Stafford, VA

Why I joined SCAN: I joined SCAN to be with people who enjoy weather and learning about it just as much as I do!
Interests: Graphic design, crafting, and baking.
Interesting Fact: I enjoy going indoor skydiving and want to go skydiving sometime soon!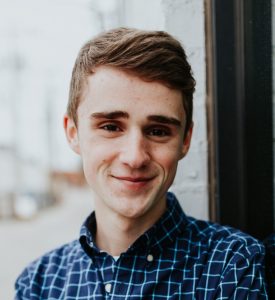 Brady Fox
braden.r.fox-18@ou.edu
Deputy of Media
Meteorology Sophomore
Hometown: Yukon, OK

Why I joined SCAN: I joined SCAN because I thought it would be an excellent way to build up experience.
Interests: I love listening to music, going on a hike in the woods, (my favorite spot being the Ouachita National Forest in southeast Oklahoma), and coffee is my love language!
Interesting Fact: I am an indoor cycling instructor at CycleBar Norman.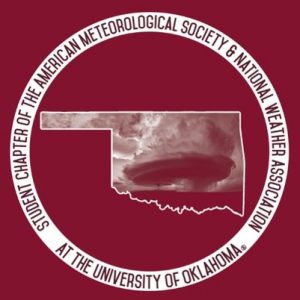 TBD in Fall 2020
Graduate Representative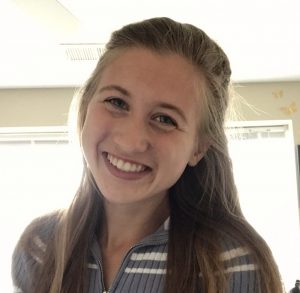 Senior Class Representative
Meteorology Senior
Hometown: Lincoln, NE

Why I joined SCAN: I wanted to explore the variety of meteorology positions available, and SCAN meetings are great ways to learn about different careers in meteorology.
Interests: Baking, biking, and ceramics
Interesting Fact: I have liked black coffee since I was 4 years old!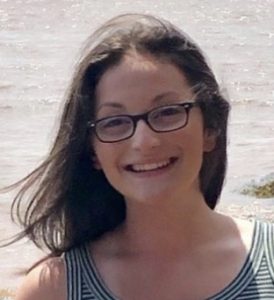 Katie Giannakopoulos
katiegiannawx@ou.edu
Junior Class Representative
Meteorology Junior
Hometown: Amherst, NH

Why I joined SCAN: I love hearing from professionals who have been in our shoes and are now doing incredible work! It's very inspiring!
Interests: Theatre and singing!
Interesting Fact: I love to travel and learn about other cultures!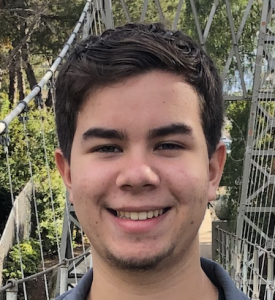 Matthew Varela
matthew.j.varela-1@ou.edu
Sophomore Representative
Meteorology Sophomore
Hometown: Round Rock, TX

Why I joined SCAN: I joined SCAN because I believed that going to SCAN meetings and hearing the guest speakers would help me find my niche in this vast field of meteorology.
Interests: Listening to music, going to OU football games, and watching sports
Interesting Fact: I have been to 27 states!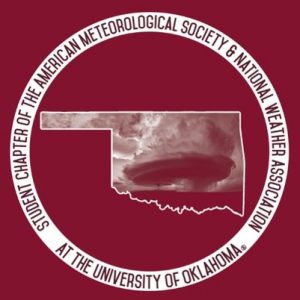 TBD in Fall 2020
Freshman Class Representative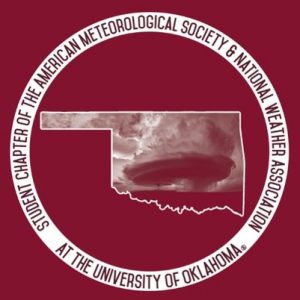 TBD in Fall 2020
Freshman Class Representative