November General Meeting – Winter Weather Workshop
November 13, 2018
By Publicist Nash Rhodes
OU SCAN's Winter Weather Workshop was a resounding success! Lead by Dr. Steven Cavallo, the meeting gave valuable insight into the various hurdles winter forecasting has offer. You can review the lecture slides from Dr. Cavallo here: http://arctic.som.ou.edu/scavallo/pres/cavallo_ouscan_nov2018.pdf
Our chapter will meet once again this semester to take the edge off exam preparations with a Christmas movie watch party. With food, drinks, and Christmas cheer being provided for free, we hope to see you all there!
October Social Event – Glow Bowling
October 28, 2018
By Publicist Nash Rhodes
OU SCAN's Glow Bowling event was a resounding success! Friday night featured an incredible turnout, great competition, and laughs all around. This was our organization's second social event following the Oklahoma vs Iowa State football watch party in September. November brings a new round of meetings and events so be sure to click our Events tab above to stay up to date!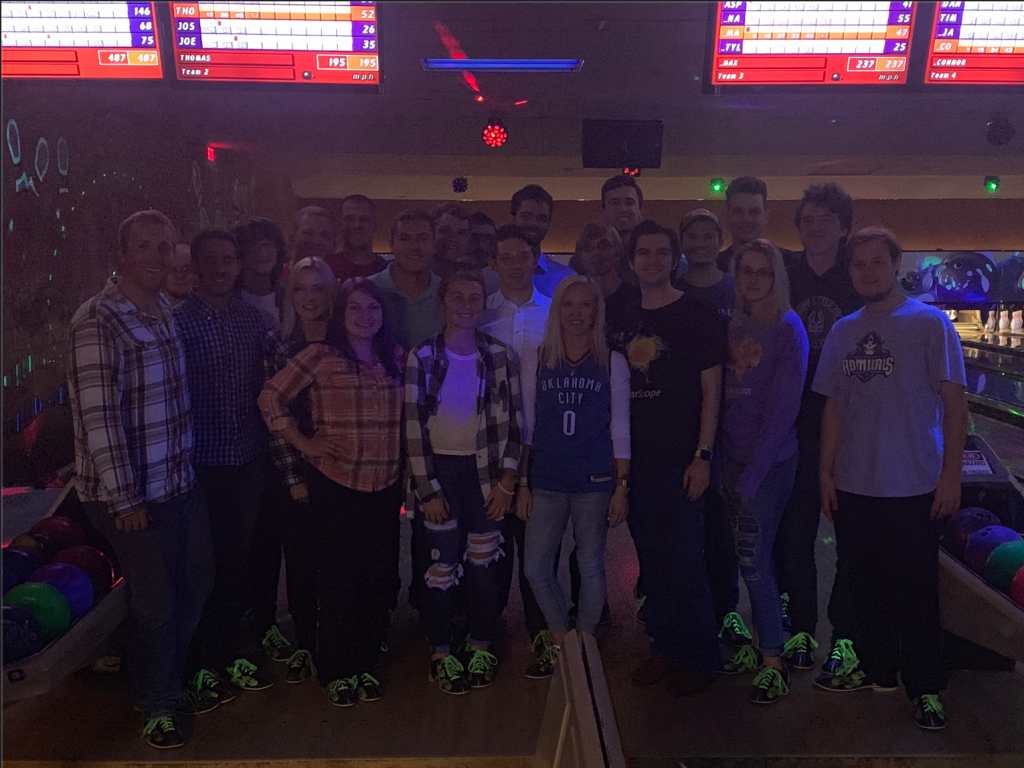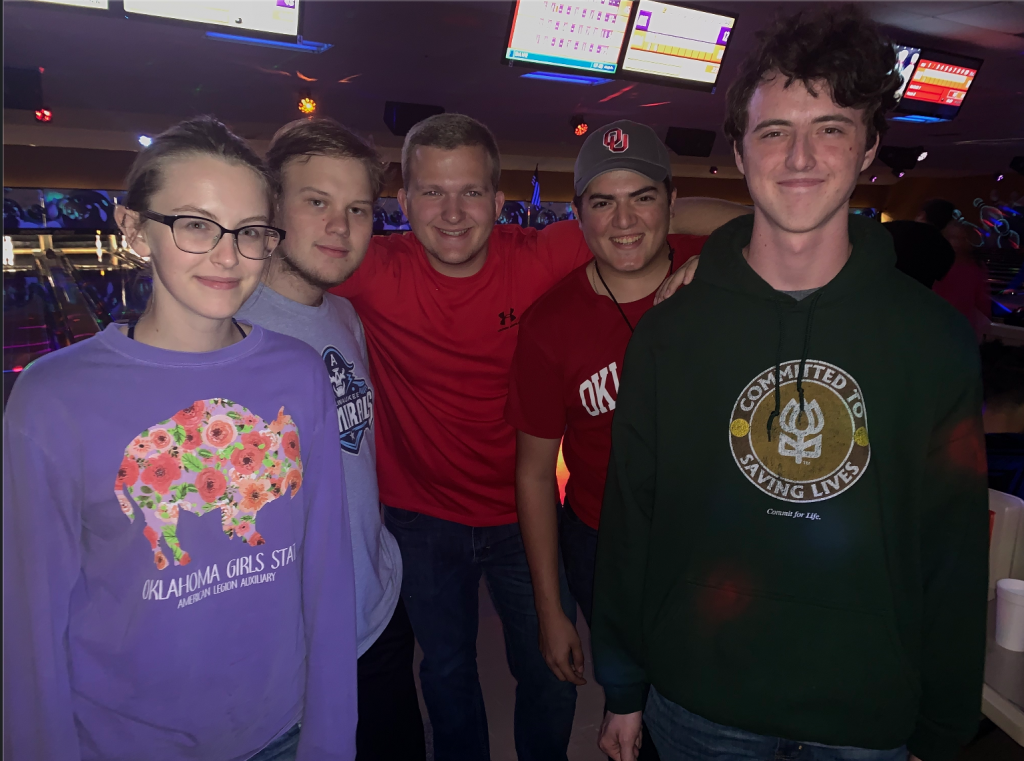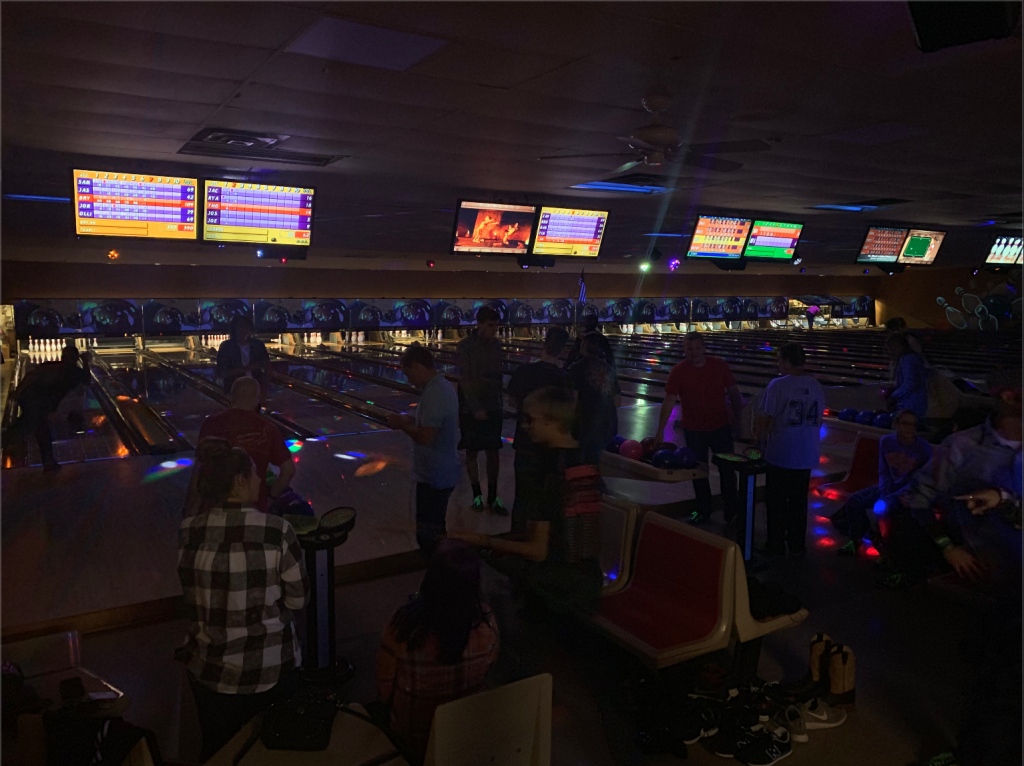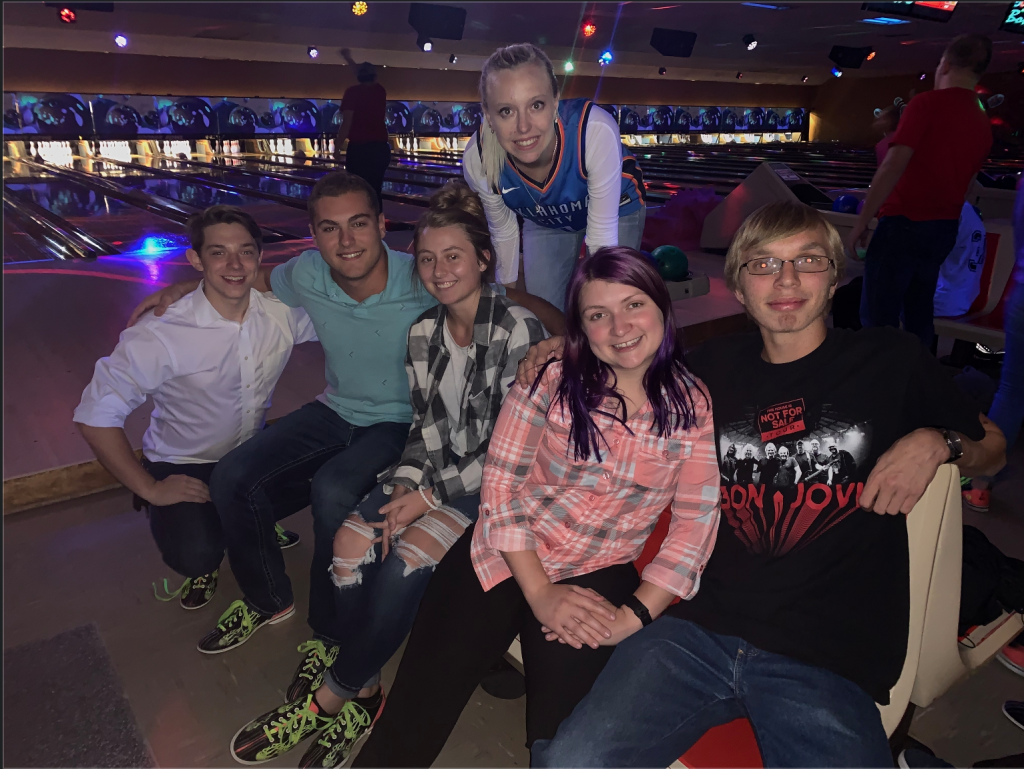 October General Meeting Minutes
October 9, 2018
Rich Murnan, Charles Kuster, and Terry Schuur gave us their expertise on radar and the work that goes behind it. Each came from different areas of radar meteorology, which brought many different takes on the topic discussed. They discussed phased array radars, the difficulty with long scan times, projects they've worked on, dual polarization data quality, NEXRAD radars versus broadcast media radars, and successes. Rich's closing statements highlighted the importance of sticking with our hard classes and applying for NWS internships, as the experience after college will place us ahead of the rest. Also, Rich emphasized to apply for the Hollings Scholarships from NOAA. With his closing remarks, Terry encouraged us to take classes in other disciplines at OU because meteorology is a very cross-disciplinary field, and having expertise in other areas will greatly assist with research. Terry also advised that we get involved in research and student organizations, as well as learn how to program. Charles suggests that we all get to know as many people in the National Weather Center as possible, as other people's perspectives help to strengthen our research and inspire new projects. This concludes our October general meeting.
OU SCAN Becomes NOAA Weather-Ready Nation Ambassador™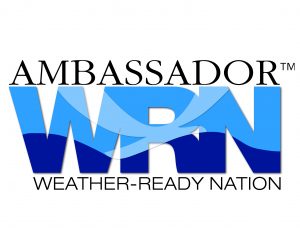 July 19, 2018
OU SCAN is proud to announce that we've been accepted as an NOAA (National Oceanic and Atmospheric Administration) Weather-Ready Nation Ambassador™.
The Weather-Ready Nation Ambassador initiative is an effort to formally recognize NOAA partners who are improving the nation's readiness against extreme weather, water, and climate events. As a Weather-Ready Nation Ambassador, OU SCAN is committing to work with NOAA and other Ambassadors to strengthen national resilience against extreme weather.
As an Ambassador, OU SCAN will serve as change agents and leaders within its organization. We will inspire others to be better informed and prepared, thus helping to minimize, mitigate, or avoid the impacts of natural disasters. WRN Ambassadors can encourage these changes in their organization in a number of ways, including:
Setting an example by becoming "weather-ready" yourself (e.g., making employee preparedness a priority and having a disaster plan);
Promoting Weather-Ready Nation key messages in outreach activities; and
Providing incentives to constituents and stakeholders to become more resilient.
In return, NOAA will support OU SCAN's efforts and provide resources in support of the Weather-Ready Nation Ambassador initiative. Read more about the initiative here: "https://www.weather.gov/wrn/"
OU SCAN would like to thank Treasurer Aspen Endriss for her work in making this initiative become a reality for OU SCAN.
Weather-Ready Nation Ambassador™ and the Weather-Ready Nation Ambassador™ logo are trademarks of the U.S. Department of Commerce, National Oceanic and Atmospheric Administration (NOAA), used with permission.
Archived Meeting Minutes
Here you can find an archive of all the OU SCAN meeting minutes from prior years.